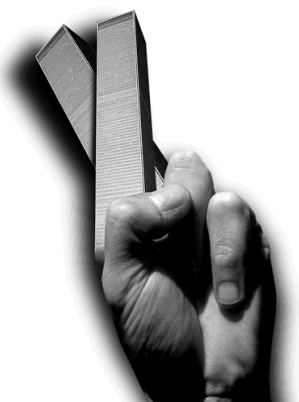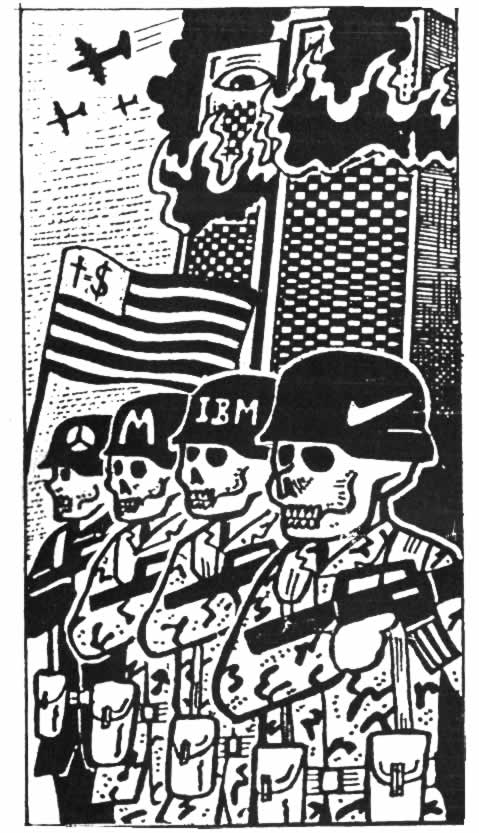 19927377 stories viewed since January 1st, 2005
Viewing Government / The Elite COMMENTARIES 19 through 26 of 26


GOVERNMENT / THE ELITE
The Illuminati and the House of Rothschild
Posted on Monday, October 17th, 2005 @ 00:27:06 MST (5695 views)
Through the network of the Illuminati membership, Meyer Rothschild's efforts were redoubled and his banking empire became firmly entrenched throughout Europe. His sons, who were made Barons of the Austrian Empire, continued to build on what their father had started and expand his financial influence.
GOVERNMENT / THE ELITE
Operation Paperclip
Posted on Monday, October 17th, 2005 @ 00:26:17 MST (2542 views)
After WWII ended in 1945, victorious Russian and American intelligence teams began a treasure hunt throughout occupied Germany for military and scientific booty. They were looking for things like new rocket and aircraft designs, medicines, and electronics. But they were also hunting down the most precious "spoils" of all: the scientists whose work had nearly won the war for Germany. The engineers and intelligence officers of the Nazi War Machine.
GOVERNMENT / THE ELITE
Henry Kissinger's 1974 Plan for Food Control Genocide
Posted on Saturday, October 01st, 2005 @ 21:23:27 MST (3781 views)
On Dec. 10, 1974, the U.S. National Security Council under Henry Kissinger completed a classified 200-page study, "National Security Study Memorandum 200: Implications of Worldwide Population Growth for U.S. Security and Overseas Interests." Adopted as official policy in November 1975 by President Gerald Ford, NSSM 200 outlined a covert plan to reduce population growth in those countries through birth control, and also, implicitly, war and famine.
GOVERNMENT / THE ELITE
Lunatic Fringe: Personal stories of a Bilderberg hunter
Posted on Thursday, July 28th, 2005 @ 01:38:31 MST (2101 views)
This marvelous centre, privately owned by one of Canada's main banks,Canadian Imperial Bank of Commerce, sits on over five kilometers of nature trails through forested terrain and rolling hills. It is no wonder that the Bilderbergers had decided on this exquisite location.
GOVERNMENT / THE ELITE
Winston Churchill, Illuminati
Posted on Saturday, July 23rd, 2005 @ 19:09:24 MST (3675 views)
The most important fact about Winston Churchill is that his mother's father was Leonard Jerome (formerly Jacobson, 1818-1891) a speculator and business partner of August Belmont (nee Shoenberg 1813-1890), a banker who was the Rothschild's main American representative. Jennie Jerome's marriage to Randolph Churchill, the second son of the Duke of Marlborough appears to have been a marriage of convenience, typical of many unions between spendthrift English aristocrats and the daughters of Jewish financiers.
GOVERNMENT / THE ELITE
Lifestyles of the fabulously trendy
Posted on Sunday, July 17th, 2005 @ 01:17:40 MST (2434 views)
Sir Bob amassed such an amazingly fabulous mountain of money, Sir Bob bought himself an English estate. He probably named it Castle Boomtown, but so far as I know Sir Bob has never hosted the world's poor at his castle for a little pate soiree. Nope, the impoverished aren't up to the proper snuff and being mostly of a dirty sort, it would rankle the neighbors to let the world's poor into the castle.
GOVERNMENT / THE ELITE
Bloody Bill Clinton - American Caligula
Posted on Saturday, July 09th, 2005 @ 17:16:55 MST (2661 views)
President Clinton may be in his final year of office but he leaves in his wake a trail of allegations that, if true, would rank him alongside some of history's most notorious criminals.
1 2
| | |
Copyright 2005 Looking Glass News.
VIDEOS
9-11
9/11 Truth: Scott Forbes describes power-downs in WTC
Painful Deceptions
The 9-11 Omission Commission
Everybody's Gotta Learn Sometime
9-11 Eyewitness

Loose Change 2nd Edition
Professor Jones Exposes Controlled Demoltion of WTC on MSNBC
Confronting the Evidence
The 9-11 Commission Report: Omissions and Distortions
Are the Criminals Frightened?
The Bush-Bin Laden Connection
9-11 and Oil Production (satire)
FBI Translator Speaks of 9-11 Foreknowledge and Treason
9-11 Commission Ignores Terrorist Funding
Cheney Stand Down Order
Controlled Demolition of WTC Towers
9-11 Painful Questions
9-11 Pentagon Strike
Economics
The Corporation
Capitalism and Other Kids Stuff!
Capitalist Conspiracy
M.Parenti: Terrorism, Globalism, and Conspiracy
The Age of the Cheerful Robots
Masters of the Universe
Economic Hitman
The Value of Debt
The Economy of Human RIghts
The World in Ten Seconds
We Become Silent- CODEX ALIMENTARIUS
The Bush Tax Cuts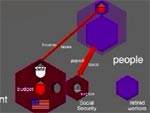 Government
/The Elite
Bohemian Rhapsody
Secrets of the CIA

JFK2 - The Bush Connection
The Secret Government
Hugo Chavez Speaks at the UN
Mr. Cheney Gets Some Feedback
Masters of the Universe
Bush Nazi Crime Family History
Bush Family Criminal Dynasty
The Clinton Chronicles
Conspiracy of Silence
Ariel Sharon: The Accused
The President Talks to God
Galloway Delivers a Scathing Rebuke to a US Senate Commission
John Bolton talks about the UN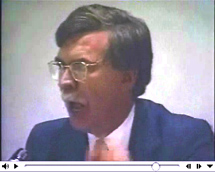 Iraq War
White House Pushed UK to Kill al-Jazeera Bombing Story
Fallujah - The Hidden Massacre
M.Parenti: Terrorism, Globalism, and Conspiracy
Ike Was Right About The War Machine
Galloway vs Hitchens on the Iraq War
Propaganda and War: Iraq and Beyond
We Are Not Going Away
Iraqi Resistance Kills U.S. Marines
Iraqi Lullaby
Iraqi's Murdered By U.S. Marines in Fallujah
Democracy Hypocrisy - Iraq War
War Makes Beasts of Men
Fallujha- The Day After
Second Year Anniversary of the Iraqi Occupation


Saddam had no WMD
One Year Anniversary of the Iraqi Occupation


Media
The Century of the Self
Outfoxed
Operation Hollywood
Gore Vidal: Vote Fraud and 9-11
Donahue vs O'Reilly
Galloway vs O'Reilly
Power of Nightmares
Myth of American Exceptionalism
Conspiracy Theory Rock
The Art of Democracy
The Myth of the Liberal Media
The Fake Town Hall Meeting
Galloway is Attacked by Paxman
The O'Sexxxy Factor


I Would Execute Everyone At Gitmo
Police State/Military
US Military Depleted Uranium Movie
Testimonies of Horror from the War on Drugs
Cold War, DirtyScience
The Invisible Machine
Governments Threaten Journalists in New Orleans
Martial Law in New Orleans
Surveillance Campaign
London Bomb Was Under the Train
London Terror Games
Nuclear Weapon Test
Panama Deception
Stop Nuclear Bunker Busters
Selling War to Kids
Amnesty International Criticizes USA For Torture
Unamerican!?
Stop USA Torture!
Voting Integrity
Votergate
Mouseland
Clint Curtis testifies about vote fraud
Peter King's Election Prediction