With that in mind, here's a handy ranking of the various dangers confronting America, based on the number of mortalities in each category throughout the 11-year period spanning 1995 through 2005 (extrapolated from best available data).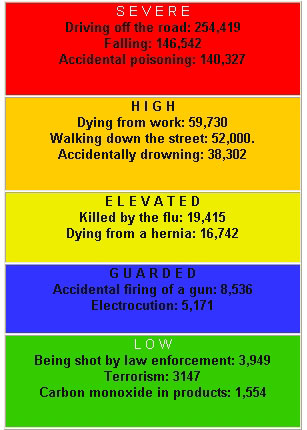 Go to Original Article >>>
The views expressed herein are the writers' own and do not necessarily reflect those of Looking Glass News. Click the disclaimer link below for more information.
Email: editor@lookingglassnews.org.