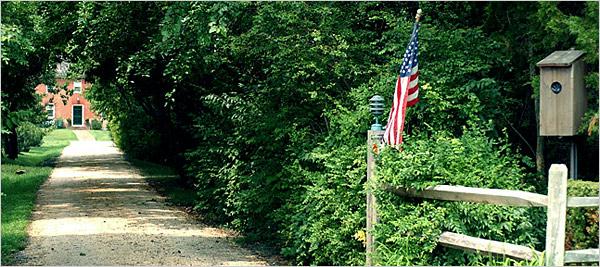 (EDITOR'S NOTE: When he isn't hiding in his bunker, or avoiding his fellow citizens in Taos, New Mexico, Donald Rumsfeld, America's own Lord of War, lives at the ironically (or appropriately) named Mount Misery in Maryland. Thanks to Cryptome.org for this information about the vacation homes of the Rich and Famous War Criminals.)
There is a lens in the birdhouse at the driveway of Defense Secretary Donald H. Rumsfeld's home at St. Michaels, Md.
These are photos of the property when it was known as the Mount Misery Bed and Breakfast which had a web site: http://www.mountmisery.com (now used for another purpose).
Photos were retrieved from the Wayback Machine searching on www.mountmisery.com.
Wayback listings for the site ceased in December 2003.
ORIGINALLY PUBLISHED
http://cryptome.org/rummd-eyeball.htm
For more photos of Mount Misery aka
Rumsfeld's Getaway
_____________________________
Read from Looking Glass News
Two hawks a-nesting, under a no-flight zone
Myers, Franks, Powell: Surviving the War in Style
Former top U.S. general gets $200,000-a-year board gig
Senator Feinstein's War-Profiteering
Donald Rumsfeld makes $5m killing on bird flu drug
Bush's Uncle Earned Millions in War Firm Sale
Wesley Clark: Continuing to cash in with the military-industrial complex
Former Antiterror Officials Find Industry Pays Better
All "Government / The Elite" News Articles
Go to Original Article >>>
The views expressed herein are the writers' own and do not necessarily reflect those of Looking Glass News. Click the disclaimer link below for more information.
Email: editor@lookingglassnews.org.