A just released analysis confirms pollster Warren Mitofsky's assertion that the exit polls that put John Kerry ahead of George Bush in Ohio on Election Day 2004 do not necessarily indicate that there was fraud in the Ohio election.
The research team, led by Dr. Fritz Scheuren, used more detailed information from the exit polls than previous studies. The team was able to use this precinct-level information while preserving ballot secrecy at a local level.

"The more detailed information allowed us to see that voting patterns were consistent with past results and consistent with exit poll results across precincts. It looks more like Bush voters were refusing to participate and less like systematic fraud," Dr. Scheuren said.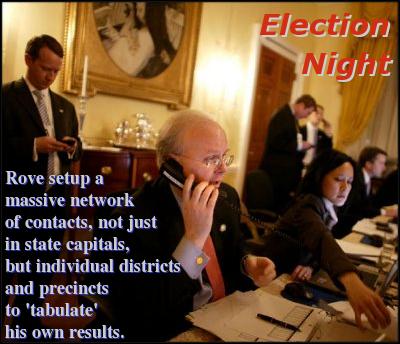 The persistence of credible hypotheses of election fraud, six months after the election, underscores the fragility of the U.S. electoral system. US Count Votes continues its systematic statistical study of the discrepancy between the Edison-Mitofsky exit polls and November's reported presidential election results.
The National Election Data Archive (NEDA) today has released a new report, demonstrating that data from the Edison/Mitofsky analysis is consistent with the hypothesis of a corrupted vote count, and inconsistent with the competing idea that Bush voters were under-sampled in the poll. Using numerical modeling techniques to simulate the effect of polling bias, NEDA scientists are able to reproduce signature patterns in the Edison/Mitofsky data by incorporating a general shift in the official vote tally in the model.
Most telling is the fact that the highest participation rates and the peak disparity between poll and official returns both occurred in precincts where Bush made his strongest showing. This feature of the data is inconsistent with the Edison/Mitofsky assumption that polling bias was responsible for the gap.
complete report- Hypotheses of Fraud Remain Credible

Go to Original Article >>>
The views expressed herein are the writers' own and do not necessarily reflect those of Looking Glass News. Click the disclaimer link below for more information.
Email: editor@lookingglassnews.org.