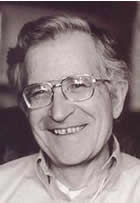 The fact that you hadn't heard of COINTELPRO—and that there isn't a word about it in the current "Deep Throat" coverage—tells us quite a lot about the dominant moral and political culture.
COINTELPRO was a program of the national political police, carried out through four administrations, with a very wide range of targets… ranging in methods up to direct political assassination. It was formally terminated after it was exposed in the courts in the early 70s.
Someone in [Mark aka "Deep Throat"] Felt's position surely knew about it. I have no idea what he was involved in, and don't see that it matters much. Responsibility went right up to the White House, through four administrations.
COINTELPRO was vastly more significant than Watergate, which was a tea party in comparison. The difference is that Watergate was annoying to powerful people, who struck back, while COINTELPRO targeted people who were weak, vulnerable, dissident, and in other ways remote from centers of power. Therefore anything done to them passes without concern
Go to Original Article >>>
The views expressed herein are the writers' own and do not necessarily reflect those of Looking Glass News. Click the disclaimer link below for more information.
Email: editor@lookingglassnews.org.