A short recap of some 'highlights' from the past few years. Some are funny, some disheartening, and a few are downright disturbing.
for Alberto, Torquemada, the snake,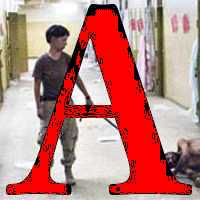 is for Barbara, "Let them eat cake".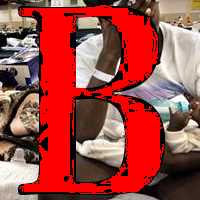 is for Condi, who whines about Putin,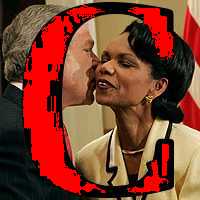 is for Dick, got drunk and went shootin'.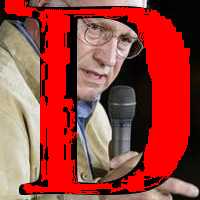 for the egg roll that kept out the gays,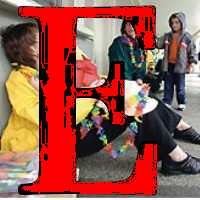 for Fallujah, we slaughtered away,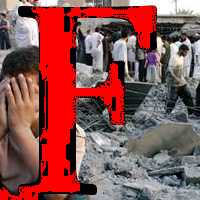 global warming, ignored at our peril,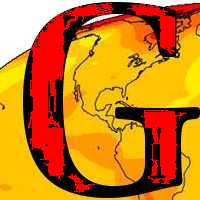 Haliburton, stealing lock, stock and barrel.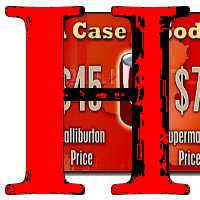 for Iraq, with Iran soon to follow,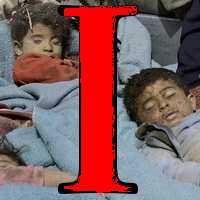 for a justice even wingnuts couldn't swallow.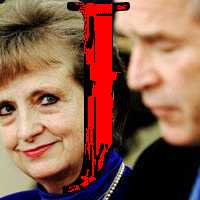 is for Karl, treasonous lout,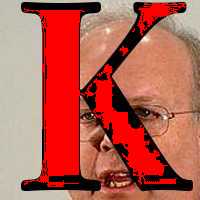 for Bin Laden, still hiding out.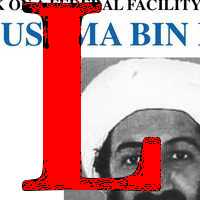 is for Michael, GQ while folks died,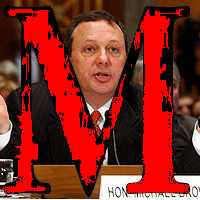 for the napalm, they drop it with pride.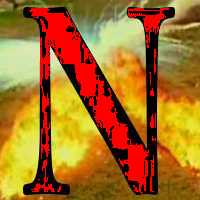 for Big Oil, pulling the strings,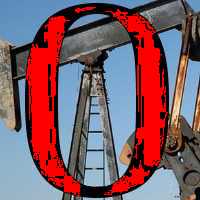 Ask the Pentagon, nukes are great things.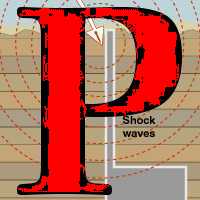 for the quotes, leave us scratching our heads,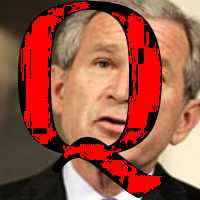 for the rapture cult, policing our beds.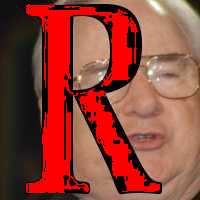 Social Security, which they're still trying to kill,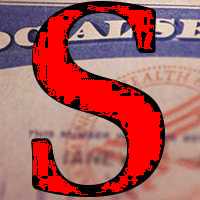 for the twins, hope they're both on the pill.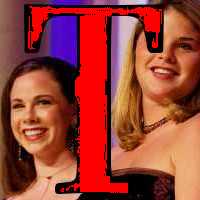 uranium (depleted), cold nu-cle-ar war,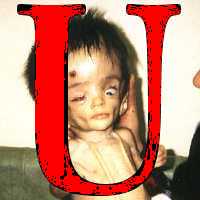 for our veterans, kicked out the door.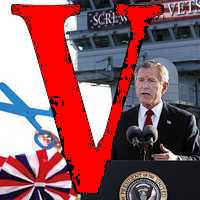 for miserable failure, as most of us know,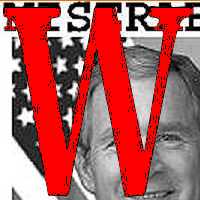 for Camp X-Ray, where the disappeared go.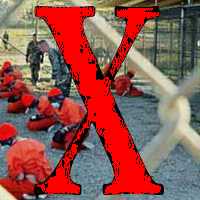 for the yellowcake, not even real,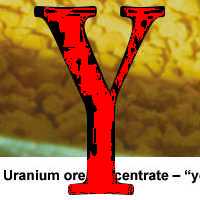 Zogby says "Nix the chimp at the wheel".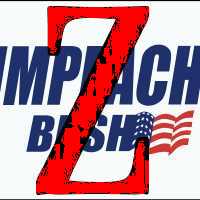 __________________________
Alberto Gonzales, Barbara Bush, Condi Rice, Dick Cheney, White House Egg Roll, Fallujah atrocities, global warming, Halliburton, Iran, Iraq, Harriet Miers, Karl Rove, Osama bin Laden, Michael Brown, Katrina, bunker buster nukes, big oil, bush quotes, rapture cult, religious right, social security privatization, Bush twins, depleted uranium, veterans benefits cut, miserable failure, Camp X-ray, Guantanamo, yellowcake forgery, Zogby poll impeachment
_______________________
Read from Looking Glass News
Bush - Stoned? Drunk? Medicated? Retarded? Presidential Tester for the Pharmaceutical Industry? You Decide...
Eloquence in political commentary
The All-New Devil's Dictionary! 21st Century Definitions for the Neo-Age
Question for Bush and Blair. What man involved in Middle East policy is "sweet," according to Bush and "honey," according to Blair?
TRANSCRIPT OF PRESIDENT'S CHAT WITH DOUBLE AMPUTEE WMD HUNTER DURING TOTALLY NON-GROTESQUELY EXPLOITATIVE SOUTH LAWN PHOTO OP
George W. Bush's marital problems have just taken another turn for the worse.
Even Bush's crap is classified top secret
Bush's Crawford Ranch: An Elaborate Set
Things You Don't Know You Know George W. Bush Knows
Barbara Bush: Things Working Out "Very Well" for Poor Evacuees from New Orleans
Go to Original Article >>>
The views expressed herein are the writers' own and do not necessarily reflect those of Looking Glass News. Click the disclaimer link below for more information.
Email: editor@lookingglassnews.org.