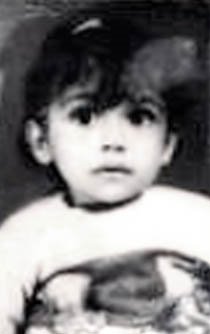 The United States now officially admits what we already knew: Abir Hamza, the victim of that vicious assault, was born in 1991. She was only 14 when a squad of all-American "Christian" good-old-boys killed her family, raped her, and burned her body. Not a single member of the unit shirked from this task. None of them felt guilty about what they had done to her (although they did regret the retaliatory measures against Americans).
"Our boys," raised within our suposedly enlightened "Christian" culture, considered this girl a sub-human -- a thing to be used. After all, she was Muslim.
The photo above, taken when Abir was but a toddler, is the only one we have at present. I don't mind admitting that when I enlarged the image and smoothed over the jpg artifacts, I got a little choked up. And angry.
I hope every American sees this girl's face. Are our red-state Jesusmaniacs so blinded by their anti-Muslim bigotry -- so blinded by the lies told by our war-loving president and his propagandists -- that they cannot recognise the humanity and innocence in that little girl's eyes? This war has had many victims; let her face represent those we cannot see.
________________________________
In memoriam
Eli Stephens
left i on the news
Abeer Qasim Hamza al-Janabi
August 19, 1991 - March 12, 2006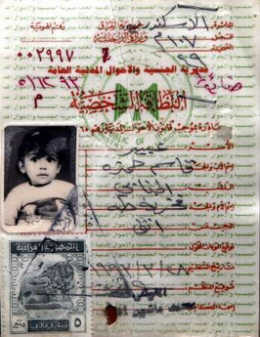 Aged 14. Raped and murdered, along with her father, mother, and younger sister, by U.S. imperialism.
Out Now! War crimes trials to follow!
In Memoriam: 6-year-old Ruan Hajaj, murdered along with her mother and older brother by an Israeli missile fired into their home in Gaza. No picture available.
In Memoriam: 15-month old Khaled Wahba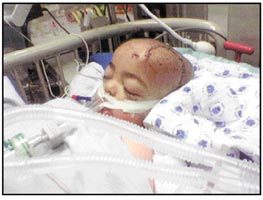 Shown here in an Israeli hospital last month, but now dead, joining his mother, his uncle, his unborn sister, and his unborn cousin as victims of yet another Israeli missile attack.
End the occupation! War crimes trials to follow!
___________________________
Read from Looking Glass News
"U.S. troops raped Iraqi woman, killed her family"
US Soldiers in St. Louis Admit to Rape and Murder in Iraq
US Collusion with Iraqi Death Squads
Death-squad "democracy" in Iraq
Criminal cases against U.S. soldiers
The Corporate Interests Fueling Conflict in Palestine
Gaza and the Treason of the International Community
Israel: Rogue Nation Committing Genocide
"Escalation", "retaliation" and BBC double standards in Gaza
A Glossary of Dispossession: Hiding Behind Words
Killing a Nation to Rescue a Soldier
Go to Original Article >>>
The views expressed herein are the writers' own and do not necessarily reflect those of Looking Glass News. Click the disclaimer link below for more information.
Email: editor@lookingglassnews.org.