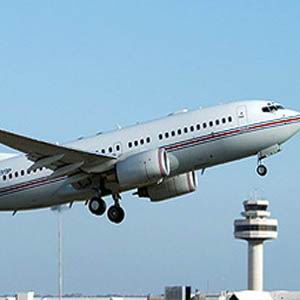 (AFP Photo) Abu Omar says he was secretly flown to Egypt where he was tortured
Two Italian spy chiefs have been arrested and four Americans are being sought in connection with the CIA kidnapping of a foreign suspect in Milan in 2003, Reuters reported.
The two Italian intelligence officers are the first to be linked to the investigation into the CIA abduction of an Egyptian Muslim cleric, identified as Osama Moustafa Hassan, also known as Abu Omar.
A statement from the Milan prosecutor's office said police arrested Marco Mancini, a top official at Italy's Sismi military intelligence agency. Another top Sismi official was placed under house arrest.
Three of the four Americans involved in the kidnapping were CIA agents, the Milan prosecutor's office said, adding that the fourth worked at a U.S. military base in Aviano, northern Italy, which was used to secretly transfer Abu Omar to Egypt, where he was tortured.
An Italian court has already issued a European arrest warrant, which is valid across the 25-nation bloc, for 22 CIA agents over Abu Omar's abduction.
The Italian Justice Ministry has refused to pass on to the U.S. a request to extradite the 22 wanted men.
Hassan, was the former Imam of a mosque in Milan which had been placed under close watch following the September 11, 2001 attacks. He was snatched by CIA agents on February 17, 2003 and flown out of the country from the U.S. base in Aviano.
The 43-year-old cleric is still being held in an Egyptian jail. Reports say he contacted his family in 2004, and told them that he had been tortured with electric shocks.
"Extraordinary rendition"
If prosecutors confirmed that the Italian agents were involved, it would lend evidence to accusations that European countries aided Washington in its illegal policy of "extraordinary rendition", under which foreign suspects are flown to foreign countries without legal process.
Italy's former Prime Minister Silvio Berlusconi, a close ally of President George W. Bush, has fiercely denied having any knowledge of the kidnap plot.
But lawmakers in Italy's new centre-left ruling coalition accuse Berlusconi of a cover-up during his five-year administration, which ended in April.
"Mancini's arrest confirms what we've said for a long time -- that is, that the previous government knew about Sismi's involvement in Abu Omar's kidnapping by the CIA," said Giovanni Russo Spena, a Senator with the Communist Refoundation party in the ruling coalition.
Human right groups say that extraordinary rendition is a violation of international law, as the suspects often end up being tortured in third countries.
The United States has admitted using the practice of "extraordinary renditions" as a tool in the "war on terror", but claimed that it has never handed over suspects to countries that condone torture.
______________________________
Read from Looking Glass News
Italians Detail Lavish CIA Operation
Inquiry Exposes Canada's Role in 'Renditions'
The Ugly Truth About Prisoner "Rendition"
Europeans Investigate CIA Role in Abductions
MI6 and CIA "sent student to Morocco to be tortured"
Partners in Crime - Friendly Renditions to Muslim Torture Chambers
CIA renditions began under Clinton: agent

Go to Original Article >>>
The views expressed herein are the writers' own and do not necessarily reflect those of Looking Glass News. Click the disclaimer link below for more information.
Email: editor@lookingglassnews.org.