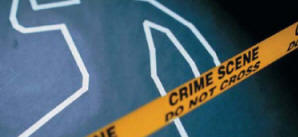 Enron-related body count continues to pile up.
"Suicide" claims another official involved with Enron case. Former U.S. Attorney for the Southern District of Texas and member of President Bush's Corporate Fraud Task Force Michael T. Shelby, 47, shot himself to death at his home in northwest Houston on July 18, according to Houston police. The police immediately ruled out foul play in the suicide death of Shelby who served as chief U.S. prosecutor in Houston from 2001 to 2005 when he joined the law firm of Fulbright & Jaworski where he worked on corporate fraud cases. Shelby was reported to be suffering from cancer. Shelby first worked for the U.S. Attorney's Office in Houston in 1989, moved to Phoenix, and in 2001 returned to Houston to take the U.S. Attorney's job. More interestingly, Shelby, as U.S. Attorney, recused himself from investigating those involved in the Enron scandal, including Ken Lay, Jeffrey Skilling, and Andrew Fastow. In January 2002, former Enron Vice Chairman Cliff Baxter allegedly shot himself to death in his car near his Houston home. Former Enron Chairman Ken Lay died suddenly of a heart attack earlier this month in Aspen, Colorado.
________________________
Read from Looking Glass News
Are Enron Bankers/Witnesses Being Murdered?
Enron witness found dead in park
Bring me the head of "Kenny Boy" Lay
Fortunate for the Bush Crime Family: Ken Lay took many secrets to the grave
Why Have So Many Bush Administration Enemies Died Untimely Deaths?
Why did they murder Philip Merrill?
The Not So Strange Case of Philip Merrill
Deja vu all over again: Merrill discovered in Chesapeake with shotgun wound to the head, weighed down with anchor.
The Bay claims another victim who had an intelligence background
U.S. State Department "Suicide" Rate Climbing
Now 88 Dead Scientists And Microbiologists
The Mysterious Deaths of Top Microbiologists
Britain: paramedics question suicide verdict on whistleblower Kelly
Sherman Skolnick: Was Hunter Thompson Suicided?
Clint Curtis Investigator's "Suicide" case reopened by Georgia Police!
Suicide shoots himself three times